Anson County Historical Society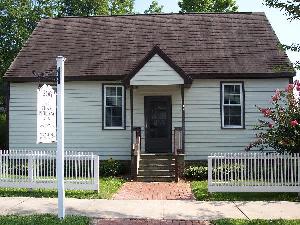 The Craig Building
| | | |
| --- | --- | --- |
| | The Anson County Historical Society is a nonprofit organization devoted to providing educational, cultural, and recreational benefits for the citizens of Anson County and anyone interested in Anson's rich history. It is dedicated to preserving the artifacts and structures of our past so we can present them in an educational environment for everyone to enjoy. | |
Please join us for The Wadesboro Ghost Walk on Tuesday, October 27th 2015, at 7 P.M. Participants will meet at the Town Square in Uptown Wadesboro for this one-hour (approximate) Ghost Walk. The tour will include a fourblock area in Uptown Wadesboro. There will be six groups, all beginning at the same time at six different stations. From there, student guides from Anson County High Schools will guide the groups through the various stations, each manned by a different storyteller.
Participants are advised to dress appropriately and wear good walking shoes. There is no make-up date in case of inclement weather. Save your ticket to recieve your refund. Point of contact for this event is Steve Lear @ 704-695-4486. Tickets will be available from Lacy's and the Anson County Historical Society. Cost for tickets is $5 per adult and $3 per ticket for children (under 13) and students.
Anson County Historical Society
206 East Wade St.
Wadesboro, NC 28170
Tuesday - Friday

9:00 a.m. - 1 p.m.
Other Times by Appointment
To schedule tours or other times contact us by any of the following:

Phone: 704-694-6694
Fax: 704-694-3763
Email: ansonhistorical@windstream.net

"A small amount for Preserving our Heritage and Historical assets.
We are working for the benefit of future generations."